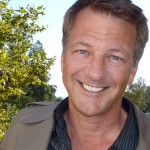 Hi. I'm Wes Hanson, and I'm a writer, editor, and communications professional whose career expresses a lifelong passion for learning and helping others make better decisions.
With an eye first toward foreign service and then journalism, I obtained degrees at Georgetown and Columbia. After I left my position as a nationally syndicated reporter, I worked for many years running communications programs for nonprofit organizations, especially those in education and healthcare. Along the way, I built and revamped departments, founded websites, managed publications, created a wide array of educational and marketing materials, and developed skills in research, writing, editing, graphic design, social media, negotiation, and project and personnel supervision.
But enough about me. What about you? Tell me your communications needs and goals. Maybe I can help. Call me at 310-502-2535. Or send me an email using the "Contact" box to the right. You'll find me on Twitter @WesHanson (if you follow me you can send me a direct message). My LinkedIn page is "WesHanson" (that's linkedin.com/in/weshanson).

CRISIS COMMUNICATIONS
Corinthian Colleges, Inc. – memos, talking points, and communications plans relating to layoffs ("reductions in force"), acquisitions, school closings, asset sales, regulatory and legal actions against company, dissolution of company

Pacific Clinics – helped develop elaborate plan ("contact tree") for executive and media contact during an emergency or facility crisis
EXECUTIVE SPEECHES, ARTICLES, AND PRESENTATIONS
Corinthian Colleges, Inc.– speeches for CEO and Chief Academic Officer; quarterly financial report articles for CEO; revamped faculty award promotion

Josephson Institute – various PowerPoint presentations for president

Character Counts – trade show displays

Foundations for Life – PowerPoint presentations to support fundraising

Angel Flight West – letters for executive director

Pacific Clinics – letters for CEO
JOURNALISM
Los Angeles Daily News– nationally distributed/syndicated through Knight-Ridder; covered the entertainment industry, business, and general assignment
The Washington Post and The Washington Post Magazine – enterprise pieces, plus maps and graphics for art department
City Paper – front page and other pieces for alternative D.C. weekly

Big Think – profiles and case studies on exemplars of key skills for New York-based online knowledge company
PUBLICATION MANAGEMENT

CCi Employee Annual Report –led the redesign of, wrote, and managed this magazine for 15,000 employees of international vocational education company; re-conceived "company narrative" (or capabilities brochure) to save production costs and better tell the corporate story, as well as the firm's annual financial report (both publications were not executed due to company shut-down)

Ethics – managing editor of print magazine featuring voices of leaders in various fields and professions, from Ted Koppel in news media to Alan Dershowitz in law
Advances – as editor in chief, reshaped and sharpened this journal on behavioral health care issues and programs
Ethics In Action – managing editor of print newsletter monitoring developments in ethics advocacy
Character Counts Chronicle – founding editor of newsletter (at first print, then electronic) featuring news and profiles of educators around the country
BOOKS
Book for technology CEO published by major New York publisher – ghostwriting and wide-ranging research

The Power of Character – Persuaded some of the busiest people in America to contribute essays to this collection issued by Simon & Schuster division. Authors included Stephen Covey, Marianne Williamson, Arianna Huffington, Dan Rather, and dozens of others. Orchestrated the entire complicated project, edited all essays, rewriting or ghostwriting several
Good Ideas – Launched, designed, and co-wrote this best-selling, innovative lesson plan series used by schools and community groups reaching more than six million youth nationwide
What Every Educator Should Know – As co-author, made the argument that successful education is more than teaching kids to pass a test or a ball, that effective instructors must nurture children's ability to make decisions based on principle rather than expediency
Parenting for Character – Rewrote, reorganized, augmented and designed into one comprehensive resource guidelines, initially for U.S. Army Child & Youth Services then endorsed by the National P.T.A.
Making Ethical Decisions – Rewrote, reorganized, expanded, and designed bestselling primer, the signature piece of well-known CEO
Living the Credo – edited and designed globally distributed handbook for Johnson & Johnson
Becoming an Exemplary Peace Officer – co-editor of handbook distributed by training agencies to new law enforcement personnel throughout California
WEBSITES
WesHanson.com

WritingAdvisor.com

GenreMovies.com

CharacterCounts.org (founding editor)

JosephsonInstitute.org (founding editor)

FFL-essays.org (founding editor)

PacificClinics.org (rewrote and reorganized copy)

Angel Flight West (rewrote web copy)
E-LEARNING, CURRICULAR SUPPORT, TRAINING MATERIALS, INSTRUCTIONAL DESIGN
Corinthian Colleges Inc. – As a special project to aid internal communication and boost employee commitment, took the initiative to rewrite the company's eight, ponderous official values as four pity, call-to-action statements; in an earlier association with the company, extensively edited and rewrote course syllabi for various programs offered by the firm's vocational schools

Character Development Seminars and Ethics in the Workplace – PowerPoint presentations for instructors of these nationwide multi-day classes for teachers, youth leaders, and executives

Foundations for Life – wrote contest manual and edited teacher manuals for this writing skills program funded by a million dollar grant from the John Templeton Foundation

Big Think – survey design and educational pieces/quizzes for online knowledge company
MARKETING COLLATERAL
Josephson Institute

Character Counts

Foundations for Life

Angel Flight West
GRANT RESEARCH + WRITING
Character Counts

Angel Flight West
DIRECTION and SUPERVISION
Josephson Institute – vice president, director of publications and communications, department builder; key figure in organization's rise as preeminent ethics trainer and consultant

Pacific Clinics – as Interim Corporate Director of Public Affairs, assessed and oversaw staff, media engagement, and event coordination; launched new newsletter, revamped magazine, rewrote website, wrote agency DVD script
EMPLOYERS + CLIENTS
Zenith Education Group – Ghostwriting of weekly internal blog for leaders of this nonprofit vocational training organization based in Minnesota
The Chicago School of Professional Psychology – Executive memos and communications roll-out plan to help this growing nonprofit organization better communicate change to its faculty and employees around the country
Corinthian Colleges, Inc. – Served as Manager Internal Communications for this California-based operator of vocational schools across the U.S. and Canada. Crafted speeches, memos, and articles for CEO and other executives; retooled employee magazine; reconceived company values; revamped faculty award promotion; re-imagined other programs and publications; contributed extensively to strategic, HR, and crisis communications.
Big Think – Contributing Editor for this New York-based online "knowledge company" that presents videos of thought-leaders and innovators in the sciences, business, human service, government, and the arts; created online survey, wrote analytical report, and researched and wrote numerous articles
Josephson Institute – For this leading ethics consultancy and education group, transformed a bare-bones operation into a full-bodied editorial machine producing top-notch newsletters, magazines, books, training guides, websites, products, and presentation materials (which, with the programs they promoted and supported, came to generate some $4 million annually)
CHARACTER COUNTS! – For the nation's largest character education network, reaching millions of youth and their families, wrote and oversaw instructional materials used in school rooms nationwide, including best-selling collections of hundreds of lesson plans; founded CharacterCounts.org, led team producing electronic newsletters with tens of thousands of subscribers, including Character Counts Chronicle, Pursuing Victory With Honor, Foundations for Life
Pacific Clinics – Contract supervision and assessment of the public affairs department at one of the country's largest behavioral health care providers, overseeing editorial, marketing, event coordination, and media functions; established higher standard for company publications, to much acclaim; launched a new monthly newsletter to communicate with dispersed staff; rewrote website and agency DVD script to better engage potential employees, donors, and clients; helped lead media strategy group and map the agency's incident report procedures
Book on mobile technology – Researched and ghostwrote chapters for high-profile tome published by major New York house
Elearninfo.com / elearninfo247.com – conducted extensive research on the different approaches to online HR and compliance training in the U.S. and U.K. for this leading consultant in learning management systems and e-learning
Angel Flight West – Wrote website copy, marketing collateral, and grant proposals for this charity providing free air transport to the needy across the western United States; grant research provided new leads for funding
Portals – Wrote online marketing copy and oversaw webpage design for "Helping Hands," a social enterprise project of Portals, a major mental health care provider in Los Angeles
Latin America Regulatory Compliance Group – Consulted on marketing materials and strategies for this international trade consultant specializing in consumer electronics, credited with improving its client relations
Johnson & Johnson – Edited and designed decision-making booklet ("Living the Credo") for the multi-national healthcare giant, which was so pleased with the result that the work was translated into different languages and distributed to more than 100,000 employees worldwide
California Peace Officers Standards and Training – Edited book ("Becoming an Exemplary Peace Officer") used for training law enforcement throughout state
U.S. Army – Co-wrote and edited child-rearing guide for the Army's Child & Youth Services, the largest child care operation in the world
National PTA – The National Parent Teacher Association thought so highly of the parent guide developed for the Army that it wanted to put its own name on the cover and contribute a foreword
John Templeton Foundation – Wrote contest manual and edited teacher materials for the Foundations for Life essay program funded by a million dollar grant from this major philanthropic organization
4-H – Co-wrote, edited, and designed elaborately packaged, game-based learning activities for five age groups ("Exercising Character"), distributed for many years by this character-building youth organization
OKLOP – SEO-related web writing, helped this European-based online gaming firm enter and promote itself in new areas